After the first successful online class, we have another one awaiting you. I am feeling quite awkward introducing myself as the next online class tutor. LOL...
I will tell you a little bit about myself for those of you who don't know me. I am
Michelle Vass
, a SAHM of 2 kids who are too clever for me to keep up with. I have been scrapping for 2 years and am currently designing for For Keeps Creative Scrapbooking magazine, Addicted to Craft (Australian distributor) and a new home-grown Australian brand, Blueye Dezines. This is my first online class, so I hope you like what I have in store for you.
It is a
Cake Slice Gift Box
- a handy little gift box for you to present your gifts. Be it lollies, choccies, Easter eggs, a baby's tee (carefully folded) or even a little RAK for your scrapbooking friends! Use it for birthdays, for Christmas, for Easter or a 'just because' gift ..... It is genuinely a nice little surprise. These are the little sneak peeks.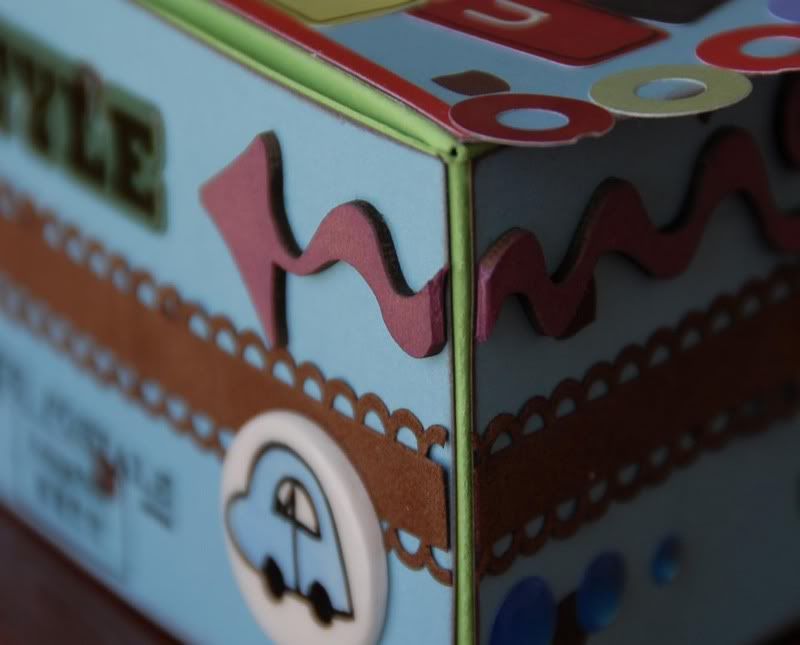 If you are interested in joining me, these are the details of the class.
Date: Thursday, 4th October 2007
Time: 7.30pm - 9.30pm
Cost: $10.00 per person (own materials)
Tutor: Michelle Vass
Register now! Remember you don't have to be 'available' at the specified time for the class. You can have access to the template and class instructions even though you can't make it during the time specified. Although if you can make it, it would be great to have you around for a chat, or any Q&A. The instructions will be left in the classroom until the Sunday after the class.
To register or to ask any questions, please
EMAIL US
.