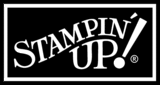 Stampin' Up!'s
exclusive and co-ordinated product lines of decorative stamp sets and accessories are ideal for greeting cards, scrapbooking, craft projects, and home décor. The Stampin' Up!® 2008-2009 Idea Book & Catalogue launches on April 1, featuring exciting new unique designs, accessories and ideas which are sure to appeal to any level of stamping and scrapbooking! To order your copy contact your local Stampin' Up! Independent Demonstrator by visiting
www.stampinup.com
or call
1800 SUSTMP
.
~~~~~~~~~~~~~~~~~~~~~~~~~~~~~~~~~~~~~~~

Congratulations! You have just found a fast, fun, easy & affordable way to enjoy gourmet healthy meals every night!
At Meal Magic, YOU can assemble meals in our kitchen, or just grab and go, and then take them home to cook! It's all about providing you with a convenient service so that you can enjoy great tasting food every night of the week while saving time, stress, and mess.
Can you imagine – no more standing in supermarket queues on the way home from work, or picking up take-away food! Let's face it, we ALL love home cooking, however most of us simply don't have time to plan, shop, prepare and clean up afterwards.
Well now you can do it – all with a little Magic!
http://www.mealmagic.com.au
109 Grange Rd Glenhuntly 9572 4034
~~~~~~~~~~~~~~~~~~~~~~~~~~~~~~~~~~~~~~~
Scrap FX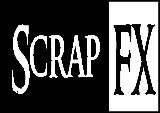 Scrap FX
designs and manufactures innovative embellishments for the scrapbooking, cardmaking and art and craft industry. Embellishments range from alphabets, numbers, all kinds of flowers and shapes, and our ever popular Wordlets for almost every occasion. We are an Australian business and proud to claim all products are designed, manufactured and packed in Australia. There are hundreds of products available and a gallery full of inspirational layouts and ideas on our website: www.scrapfx.com.au.
All products are laser cut, using materials such as chipboard, pine, card and acrylic. We also quote on design and manufacture of custom projects. For enquiries, please contact:
~~~~~~~~~~~~~~~~~~~~~~~~~~~~~~~~~~~~~~~